Fantastic Beats '3' Release Date Confirmed!
Dust off your wands and grab your enchanted suitcases because we are about to enter the world of Fantastic Beasts for a third time !
Leading on from Fantastic Beasts and Where to Find them - The Crimes of Grindelwald; where we were left with so much action and shocking curve balls (Not to mention an extremely handsome Dumbledore - played by Jude Law).

 
Warner Bros have announced a third film from the franchise and is set to be released 12th November 2021.

 
This also means that filming will not begin until spring 2020. So hold onto your broomsticks for a little longer because we still have small while to wait.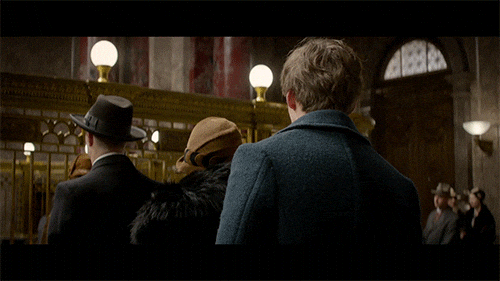 But in the meantime heres everything you need to know about the movie, from release dates, casting and plot lines.

 
What is the Plot line? 
After much success from the Wizarding World prequel, we rejoin New Scamander (Eddie Remayne), Dumbledore and the rest of the Scooby gang as they proceed to take down the notoriously wicked Grindelwald (Johnny Depp).
Not much has been released in terms of specifics but expect another movie jam packed with the spectacular and astonishing as we head back into the Wizarding World of razzle dazzle and wonder.

 
Is Johnny Depp Returning? 
Now there has been many speculations surrounding the casting of Grindelwald after Johnny Depp's controversy surrounding accusations of physical and emotional abuse by ex-wife Amber Heard.

 
Depp has denied all claims and J.k Rowling (The wonder women that brought us the world of Harry Potter and Fantastic Beasts) has happily confirmed that Depp
will
be returning to our screens as Grindelwald.

 
J.K stated 'Based on our understanding of the circumstances, the filmmakers and I are not only comfortable sticking with our original casting, but genuinely happy to have Johnny playing a major role in the movies'.
'J.k has seen the evidence and therefore knows I was falsely accused and that's why she has publicly backed me. She doesn't take things lightly. She would not stand up if she didn't know the truth. So thats really it'. Jonny Depp told
Entertainment Weekly
in October 2018.
Is this the last film? 
The excitement circling theses films continues as it has already been confirmed that this wizarding world will also return for a fourth and fifth film and if the three year pattern continues, it looks like they will be returning to our screens in 2024 and 2027.